End Of Tenancy Cleaners
We pride ourselves on being the best end of tenancy cleaning company London has to offer! For over 10 years we've been doing our best to satisfy our London customers, cleaning bathrooms, bedrooms and kitchens. We never miss a spot – take the weight off your shoulders and stick with our excellent cleaners.
Get your deposit money back – it's easy with our end of tenancy cleaning company! We sweep, we mop, we steam, we make laundry and ironing – and after our job is done – we make your bed, so you don't have to lift a finger. Our team is well trained and fully insured in case of unexpected. We don't mess around, and we offer a fixed price for all o our cleaning services. That's not all! We are here to serve you at short notice, anywhere withing London M25. End of tenancy cleaning anyone can afford!
The Way We Clean
In modern, fast paced world, it's difficult to find time and energy to clean the house. Our general house cleaning is basically dusting throughout, and that includes all the little details, such as shades, light switches, skirting, curtain rails, pictures or mirrors. This is pretty easy part of the job, and an effect is instant. We vacuum under mattresses and wash the floors. We take care of all the glass surfaces in your home or office – windows and doors will be spotless; we even polish door handles! It's not easy to satisfy the landlords. Our excellent cleaners will not miss a spot!
Domestic Cleaning Service
Our domestic cleaning services include dusting and vacuuming (even under the beds). We do the laundry and ironing – your clothes will look like new, or at least will look very clean and fresh! Our workers will take care of walls, floors and windows. We just love to clean bathrooms – we do excellent job cleaning showers, sinks, bathtubs and any bathroom equipment you can think of! Forget about a dirty kitchen! Our friendly end of tenancy cleaners will not rest until your kitchen will shine! Your microwave, oven and fridge will be spotless! Any stains on the carpets? Do not worry – our steamers can handle much more than you can imagine!
At Short Notice
We always do our best, and we give you a warranty that you will get your deposit back! Have you ever tried to clean the oven? For some people this job is a nightmare, but we will take care of your old, dirty oven as a part of our regular service! We understand, that sometimes our customers are in a need for an emergency cleaning, that's why we are happy to work on bank holidays and weekends. If you are running a business it is important to avoid any disruption – don't worry – we are here to serve you even after hours! If you are concerned about inventory check – take the weight of your shoulders and call our consultants!
Affordable Rates
End of tenancy cleaning made cheap with our hard working London Cleaners! You don't have to pay for extra materials, detergents or parking costs. We got it covered! Everything is already included in the fixed price of our services! Learn more about our outstanding offers! We are here to serve you at short notice! No need to drive to our office – our cleaners will arrive at your address in no time!
Our Coverage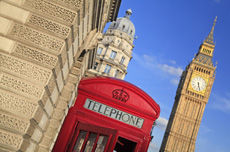 Feel free to call us if you live within orbital M25. We will arrive as soon as possible equipped with professional tools and quality detergents. Our area of coverage includes Dartford,Watford, Maidstone, East Grinstead, Birmingham, Canterbury, Croydon, Leatherhead, Dorking, Sevenoaks, Hastings, Oxford and much more!
Why Choose us?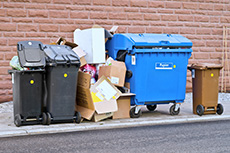 The people that decide to clean on their own, sooner or later they realise how difficult it might be. It's simple to just clean the house, but out of tenancy cleaning is something much bigger. You need to take care of every little detail, so apartment looks like new. It's much more difficult that you can imagine, and that's why it's best to stick with the professional cleaning company!
Get a free estimate
Latest news
18 Dec 2015

Contact our consultantsWhat can we do for you? Our end of tenancy cleaners are waiting for your calls and emails, happy to...

16 Dec 2015

clean-ing.co.uk Website StartToday, our End of Tenancy Cleaning website has started. Check our cleaning services and don't hesita...